The new Fiat Spider is a fabulous summer drive
The Mazda MX-5 may be the king of the weekend roadsters, but the Fiat Spider is ready to usurp its throne
Head scarf? Check. Oversized sunglasses? Check. Tina Turner blasting on the stereo? Yep, you know where this is going.
I'm here in the Italian Lakes to road test the new Fiat Spider – a reborn version of the pretty little 1960s icon. An all-new snappy two-seater sports car available for comparative
pocket change? You betcha.
View on Instagram
Yes, move over Maseratis, Lamborghinis and Ferraris; I was an anxious mess when I drove you anyway. For £21,050 you can bag yourself an all-new 1.4 litre turbocharged sports car – and don't go thinking the impressive price tag will result in something naff and tinny. The Fiat Spider is as sophisticated and well made as a Rubinacci suit.
And it's about as flamboyant, too. The casual car enthusiast may be most familiar with Fiat's dinky, retro 500 – you can't walk down a street without a hoard of tourists papping the battered, faded blobs on wheels. The Fiat Spider, however, gets just as much attention. The car feels small and manageable – there'll be moments you'll forget you're sitting in something so cool – but the long, slightly bulky and vaguely menacing nose, smooth lines and 17-inch alloys result in endless admiring glances. It's hard to imagine the Mazda MX 5 – which the Spider is actually based on, as the two manufacturers worked together on the model – getting such a good response. This car, especially when it's finished in Urban White like ours, knows how to work a crowd.
Inside, I'll admit, it's a little less 'wow'. We're in the Lusso Plus – the top of the range version (which still only comes in at £27,060). It does feel plush – leather panels, comfy, almost-racing-style seats, automatic headlights and wipers (you never realise what a slog turning these on and off is until you don't have to do it). Beefy men would call the space cramped, but I'm going to go with… snug. The steering wheel is close – even with my seat extended it grazes my pizza-padded belly. And you'll need to adopt a less-is-more policy: handbags in the passenger footwell are a no-go, there's space near the handbrake for a lip balm and not much else, while the boot capacity is a diminutive 140 litres.
Don't let any of this put you off. This car isn't built for practicality, long journeys or dozens of empty coffee cups stuffed into your driving cabin – and, above all, it's built for fun. And on that it delivers. Start with the canvas roof, which we whip off for the duration of our trip. Rain, hail and 2am drives through sleepy lakeside villages, the lid is tucked away and those tunes are blaring (sorry, Italy). Unlike most modern sports cars where you have buttons, mechanisms and whirring to rely on, the Fiat Spider is refreshingly old-school: unclip it, swivel round in your seat, and use one arm to shove it into the compact space between your headrest and the boot. For a technophobe like me, this was a huge relief.
So, how about that drive? You couldn't wish for a better setting than the Italian Lakes
What wasn't so simple was the satnav. Some would blame this on technological ineptitude, but for the majority of the trip I struggled to get the on-screen map working. Nor could the hotel valet, police man (yes, I was pulled over – I like to think they just wanted a chat), and a random geeky-looking bloke on the street. No fretting here, though, the combination of nine speakers, easy bluetooth hookup and a 1980s-inspired rock anthem playlist – made the sound system an absolute dream. Of course, the Lakes' residents will naturally corroborate.
So, how about that drive? You couldn't wish for a better setting than the Italian Lakes, a network of smooth fast roads through dark, Bond-film type tunnels (on the eastern shores of Como), wiggly, terrifying narrow lanes through crumbling old villages, and curvy swoops of waterside tarmac with vistas you'll spot from Hollywood hits. The Spider laps it up. The stats will tell you the automatic version is capable of a 133mph top speed, and a 0-60mph in 7.6 seconds. It isn't fierce – there's no snarl when you put your foot down (even with the roof down), which is a little disappointing when you are really trying to show off. And it doesn't quite take off at the lights in the way you'd expect an Italian sports car to. But it is punchy, and is undoubtedly a snazzy little cruiser, wherever you take it.
And that's the thing. I became very attached to this car. In fact, I really want to buy it. I even want to crawl around traffic-clogged London in it. And the best bit? With a price tag so low, it's within the realms of possibility.
Where to stay
Grand Hotel Tremezzo, Lake Como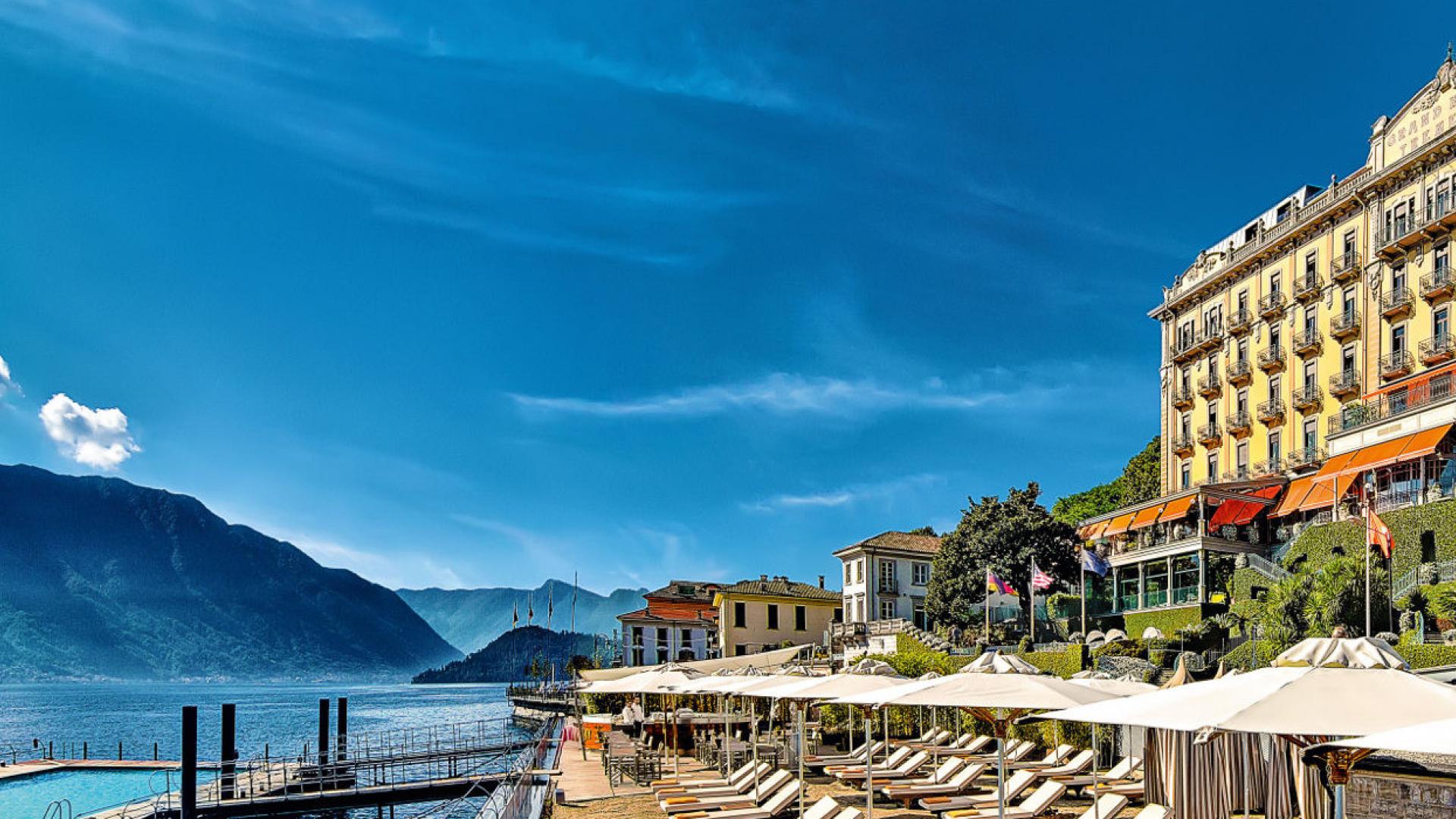 As far as location goes, this daffodil-coloured art nouveau landmark is hard to beat. Set on the western bank of Lake Como (and a short walk from the famous Carlotta gardens) it's also every bit as decadent as a former palace should be – think hundreds of vases stuffed with roses, gold picture frames and the best balcony views you could hope for (mountain and Bellagio views included). When you're not swanning around the biggest breakfast buffet you'll ever see, then hang out at the various swimming pools – from the floating lido at the front (that's where you'll find Heidi Klein models hammering the hell out of Instagram on a bikini shoot), or the more peaceful, just as pretty, pool out the back. Along the coast you'll find CastaDiva Resort & Spa, with a restaurant that serves a creative duck tasting menu. Eat it while watching the ducks paddle on the lake. Yikes.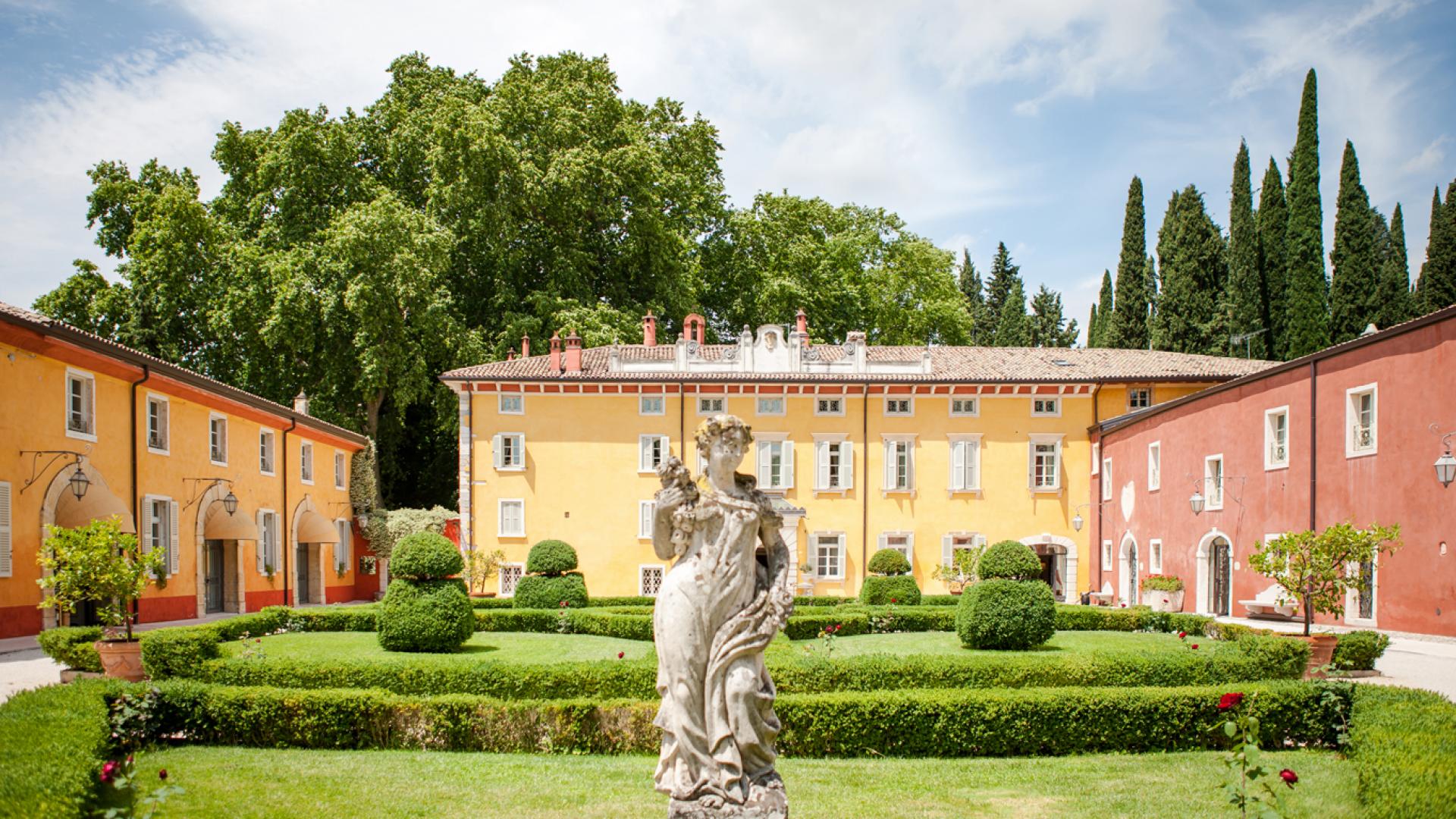 If, like the best of us, you're partial to a 10am glass of wine, then try Villa Cordevigo, a sprawling 16th-century Venetian manor that's been converted into a 33-bedroom hotel. The pool is set in acres of vineyards, and the staff won't bat an eyelid when you start sampling the produce just after breakfast. Rooms are big on that classic Italian charm – curtains and bedspreads that would look outdated in your London penthouse – but in this setting are nothing but opulent. It's about ten minutes from the water, meaning you can make the most of the peaceful countryside, before joining the crowds for an Aperol Spritz on the water.
Classic Collection Holidays (0800 047 1064; classic-collection.co.uk) offers three nights at Grand Hotel Tremezzo and three nights at Villa Cordevigo from £1,499 per person. Price includes flight and private airport transfers.
For more info on the Fiat Spider, see fiat.co.uk