Meet the most powerful man in the City
Richard Gnodde has taken the exclusive reins at Goldman Sachs International. The question remains: what direction will he travel in?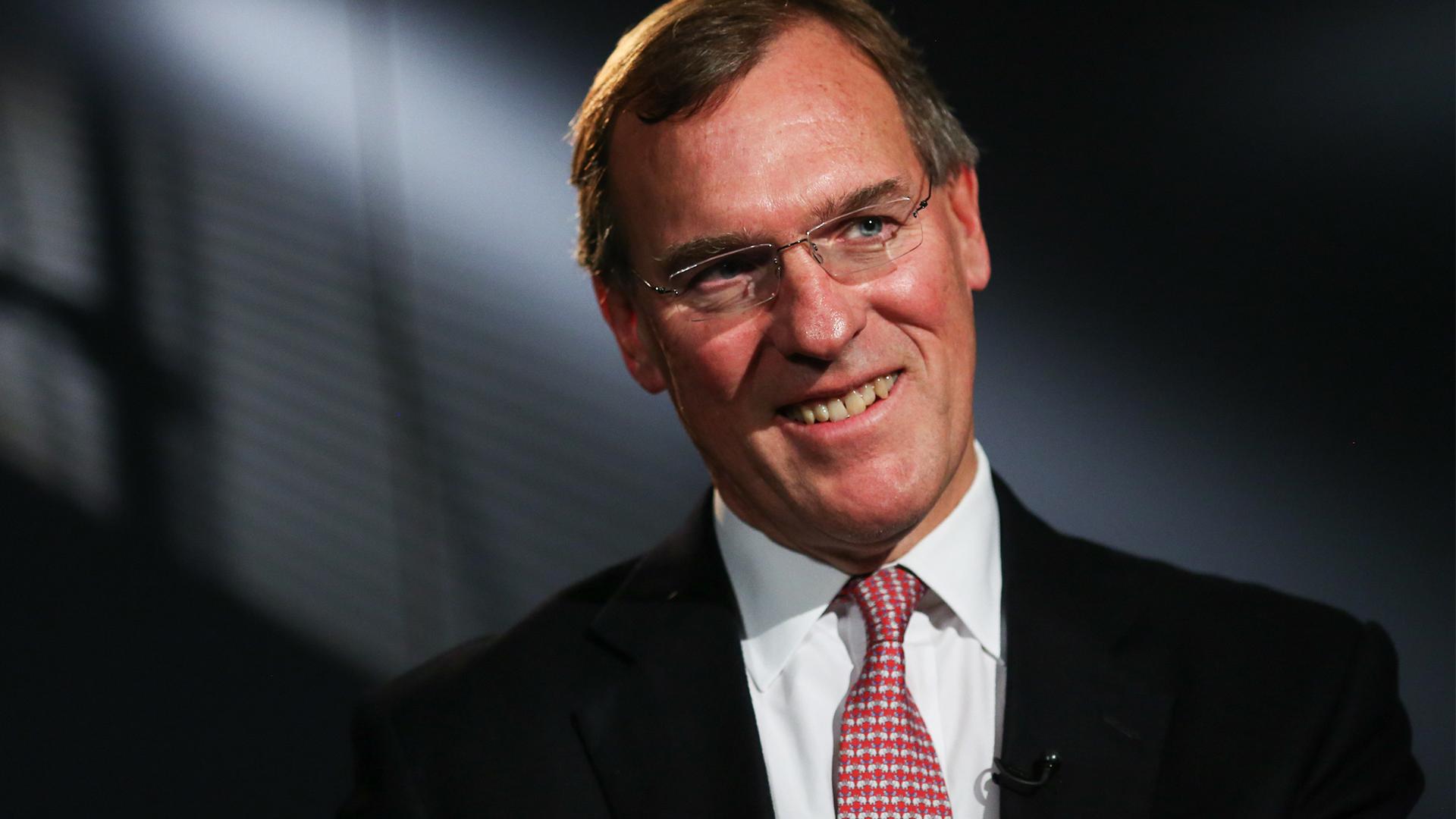 As smooth as he is well connected, Richard Gnodde took over as sole chief executive of Goldman Sachs' international operations last winter, following the departure of co-CEO Michael Sherwood. This marked a significant step change for Wall Street's most iconic bank. Football-loving Sherwood enjoyed a shotgun-in-your-face type of approach, whereas rugby fan Gnodde is very much a 0.25 Beretta whispered between the eyes – altogether a silkier touch.
Gnodde may take the bank in a more open-armed direction – he honed his diplomatic demeanour while rising up through the ranks in the mannered world of M&A. The 56-year-old, 6ft 4in South African joined Goldman in 1987, and set about building the bank's operations in Germany and Europe before going to Asia where he was named co-head of investment banking in Japan, and made partner in 1998. Moving to Hong Kong in 1999, he became president of Goldman's Asia franchise and helped it secure access to China's securities markets. He had solidified his reputation as a rainmaker on a global scale.
Returning to London in 2005, Gnodde was named Goldman International's co-CEO just a year later. It was a fruitful time for him, allowing him to expand his reputation among Europe's dealmakers. The most notable of his successes was advising steel titan Lakshmi Mittal in his takeover of Arcelor in 2006. And he stockpiled a fortune somewhere between £100m and £135m along the way. He still counts Mittal as a friend. Other friends are said to include ex-Bank of England Governor Mervyn King and former BP chief Lord Browne.
Earlier this year Gnodde announced the bank would be looking at fallback options to protect itself against Brexit
Of course, Goldman's spotless facade has been tainted in recent years. The bank – once known as one of the supreme houses of rectitude – found its reputation besmirched by the CDO misselling saga in the credit crisis. More recently, the business has been dealing with the 1MDB Malaysian corruption scandal, which broke last year, as well fighting claims that it missold derivatives trades to the Libyan government – a tangled affair with allegations of death threats and prostitutes.
And an even bigger shake-up for Gnodde to deal with right now is in Goldman's relationship with London. Earlier this year Gnodde announced the bank would be looking at fallback options to protect itself against Brexit. For the 6,000 employees currently working in London, this means relocation – there has already been a start to move to Frankfurt and Paris and the shoring up of other bases across Europe. With his past experience building Goldman in Europe the exodus is perhaps fitted to Gnodde's urbane experience. In time it may lead to a growing diaspora of Goldmanites into the further flung of Europe's other financial capitals.
But how Gnodde feels about it is another question. There is no doubt about Gnodde's affection for London. Outside of his work he is on the board of trustees of the Kew Foundation, the Tate Museum advisory group and gives money to the Royal Opera House. And the move has been downplayed – in March Gnodde said that most things will continue to operate as they are today. So while the diplomat is extending the bank's reach to fit in with a new European culture, whether Goldman becomes bored of London is another matter.
The rest of the top 10 for the Square Mile Power 100...
Phillip Hammond, Chancellor of the Exchequer, UK
Mark Carney, Governor, Bank of England  
Theresa May, Prime Minister, UK
Antonio Horta-Osorio, Group CEO, Lloyds Banking Group
Daniel Pinto Corporate and Investment Bank CEO, JPMorgan Chase & Co
John Cryan CEO, Deutsche Bank
Mark Boleat Chairman, Policy and Resources Committee, City of London Corporation & Deputy Chairman, TheCityUK
Stuart Gulliver Group Chairman, HSBC
Andrew Bailey CEO, FCA